Tour de Mudgee Cellar Door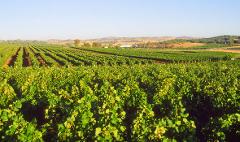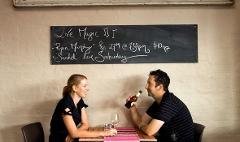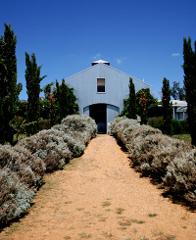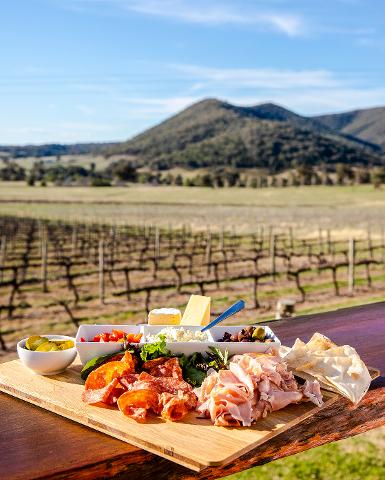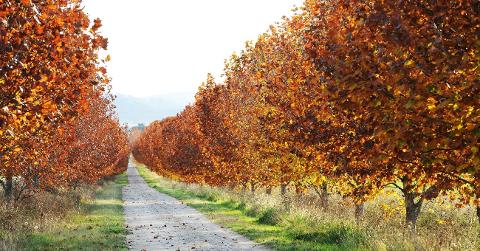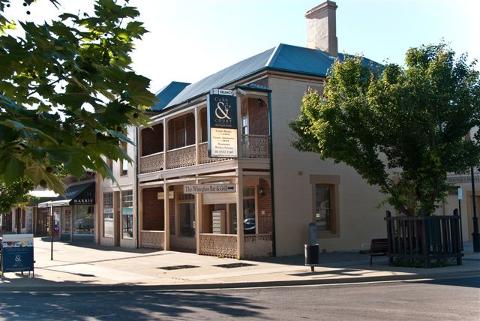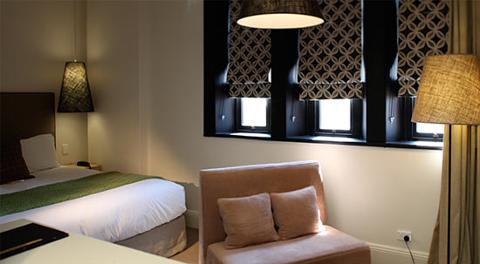 Duration: 2 Days (approx.)
Product code: PWQT7Z
This is a self guided cellar door cycling tour that will have you visiting at least 4 wineries. You will be treated to a gourmet winery lunch, with a glass of wine. The package includes ebike hire, lunch, breakfasts, printed itinerary and cycling maps. The package also has 2 nights accommodation together with your day of fun cycling.



The cycling directions provided will ensure you don't miss any secrets in this fantastic food & wine hub. You will visit famous cellar doors including beautiful di Lusso Estate, famous Robert Stein, Robert Oatley iconic Peter Van Gient cellar doors to name a few.
Book online now or call 1300 665 330 for more info.
What's Included in this Mudgee Cycling Tour?
• 2 nights accommodation (3.5 star or upgrade available)
• 2 x full breakfasts
• 1 x gourmet lunch at a winery on your cycling day
• Wine tastings at a minimum of 4 wineries
• Ebike hire for your 1 day cycling tour Mudgee
• Environmentally friendly cycling water bottle
• Lightweight cycling t-shirt (fair trade) ideal for your cycling day
• Printed detailed itinerary, marked maps with directions & recommendations
• Town information and list of recommended venues to visit

Mudgee Accommodation Choices
Your cycling Mudgee package includes 3 different tiers of accommodation for your 2 nights. We call them 'Local' (3 Star), 'Comfy' (3-4 Star) & 'Luxury' (4-5 Star). You can select when booking online (see below). All options have ensuite bathrooms and include a full breakfast.
Please note, there is a $50 surcharge per person for bookings on public holidays or that include any part of a holiday weekend (this includes Easter, Queens Birthday weekends).
You can choose your level of accommodation when booking online.
Tour Highlights
• Your getaway is all organised with a single booking, with accommodation, bikes, tastings...the lot!
• Discover lesser known cellar doors and the impressive wines of Mudgee
• Gourmet winery lunch included in your tour
• Easy relaxed cycling on quiet country back roads, with rolling vineyard scenery
Itinerary at a glance
Day 1





Own transport to Mudgee & overnight in Mudgee
Choose from accommodation: 'Local', 'Comfy' or 'Select'


Day 2





Enjoy breakfast then cycling via off road trails & quiet back country roads through vineyards with tasting fees + lunch included. Visit up to 4 cellar doors + brewery visit. Overnight in Mudgee


Day 3

Breakfast and enjoy leisurely Mudgee as you make your way back home on onward on your journey.






Why Mudgee?
Mudgee is a mecca for food and wine lovers. The region has an intense concentration of amazing cellar doors. And being almost completely flat, it's perfect for some gentle cycling.
Mudgee is the home of organic wine in Australia and is equally well known for having Australia's oldest sangiovese and barbera vines. With a growing number of cellar doors – 40+ and increasing – from tucked away tin sheds (Skimstone) to large, sleek designed structures (Logan Wines), it's enough to whet any wine lover's appetite.
Mudgee is lovely town to visit. The historic town has some of the best-preserved buildings in New South Wales, dating back to gold-rush days. Complemented by wide streets, it's an attractive and welcoming destination. Mudgee also has a growing mix of quality cafes, galleries, boutiques and bars. Roth's Wine Bar, in the general store that Bob Roth opened in 1923, is said to be Australia's oldest wine bar.
There's a burgeoning cafe & food scene. The Mudgee farmer's market is on the third Saturday of every month and is the "ultimate epicurean show and tell". Meet local producers from honey and hazelnuts, pickles and preserves, olives and oils to figs and free-range Ormiston pork. Guided farm walks are also available each Sunday after the market day, so you can further learn about, taste and take home the wonderful produce from this growing gourmet hub.
COVID Update
Tour de Vines has taken necessary measures to ensure your safety. All guests receive:
• Personal hand sanitiser to use whilst travelling/cycling
• Face mask for each guest
• All venues visited are verified as practising safe social distancing
For any new bookings from the 1st July 2020, if government imposed travel restrictions are still in place at the time of your scheduled tour with Tour de Vines:
1. If the booking is paid in full, a credit without any fees or costs will be applied to reschedule for a later date, or rebook onto any other tour where restrictions may not apply. There is no expiry on your credit and the credit can be used on any tour in any destination. Or a full refund can be provided in the event it is impossible to reschedule (eg international flights). Note some transactional/bank fees may apply.
2. If the booking has a deposit paid, a full refund will be provided if requested.

Book online now or call 1300 665 330 for more info