Brisbane Valley Rail Trail Self Guided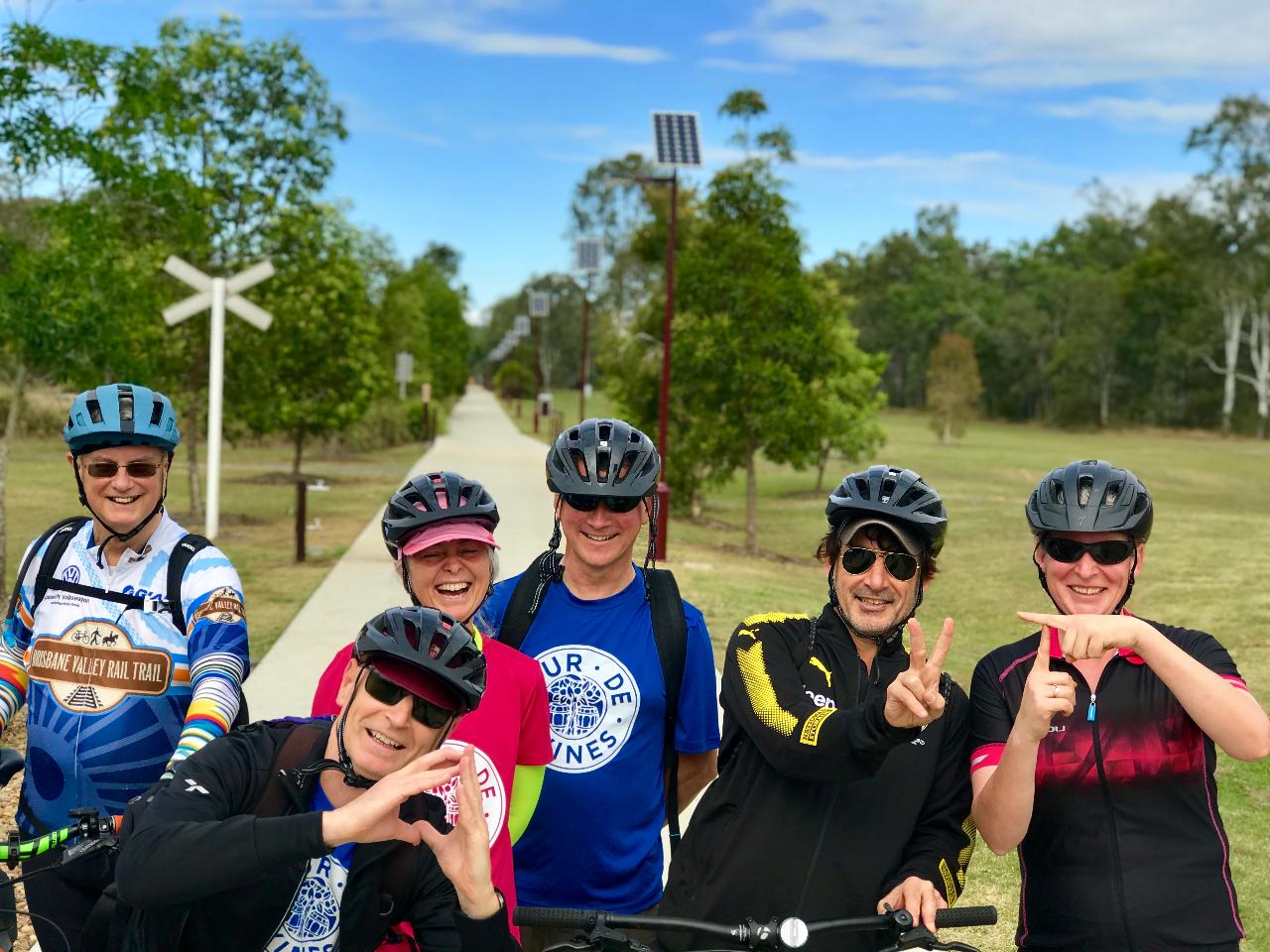 Duration: 2 Days (approx.)
Location: Esk, Queensland
Product code: PVN1UV
Day 1: Arrival Esk
Today make your way to the quaint outback Queensland town of Esk, 64km north of Ipswich on the Brisbane Valley Highway. Check in to your accommodation at the local Wivenhoe Motor Inn (or equivalent depending on availability). An evening meal booking is made for you and is included in your tour.
Day 2: Cycle Yarraman to Esk (cycling approx. 50kms downhill)
After breakfast, we transfer you to the start of the Brisbane Valley Rail Trail (BVRT) at Yarraman. Starting here means we enjoy a downhill roll and expansive views. A stop for lunch at the gorgeous Old Church Gallery Café (included) which also houses a stunning art gallery, a lovely surprise. Continue your ride enjoying highlights that include the Harlin Tunnel and crossing the restored heritage listed Lockyer Creek Bridge. Cycle into Esk and enjoy a post ride refreshing drink. Accommodation tonight is a second night in Esk, with your choice of dinner tonight - maybe a pub visit or local Thai is in order.
Day 3: Esk to Fernvale (40kms flat)
Enjoy a cafe breakfast in Esk before riding from your accommodation straight onto the Brisbane Valley Rail Trail. Today's cycling is heading toward Ipswitch in a southerly direction. Keep an eye out for wildlife including koala, echidna, emu and more. The trail is pretty much flat today and provides a new outlook, with sections that feel like rainforest (see image below) and the accompanying symphony of bird calls. The incrediby well restored rail stations on route make great photo opporutnities. Some of the outback scenery is memorable.
We collect you and your bikes at the end of your cycling and transfer you back to Esk, for you to collect your luggage (securely stored) and head off on your onward journey (showers avaiable). Congratulations, you can now proudly declare you have ridden Australia's longest rail trail.
Tour Highlights
· Enjoy the downhill cycling on the safe, fun Brisbane Valley Rail Trail
· Experience the charming outback towns of Esk, Yarraman & Fernvale
· Wildlife spotting including koala, emu and echidna
· Revisit the past at the old restored train stations
· Savour the friendly Queensland regional hospitality

What's Included In Your Tour
· 2 x Nights accommodation (3/3.5 star)
· 2 x Breakfasts with coffee/tea/drinks as required
· 1 x Café Lunch
· 1 x Dinner
· Transfers to Yarraman on Day 1
· Transfer from Fernvale back to Esk on Day 2
· On call support throughout
· Printed itinerary and maps for reference
· An environmentally friendly water bottle AND lightweight cycling t-shirt
This is a great value package with experienced guides and amazing food. All you need to do is get yourself to Esk and we will look after you from there.