Tour de Great Victorian Rail Trail Self Guided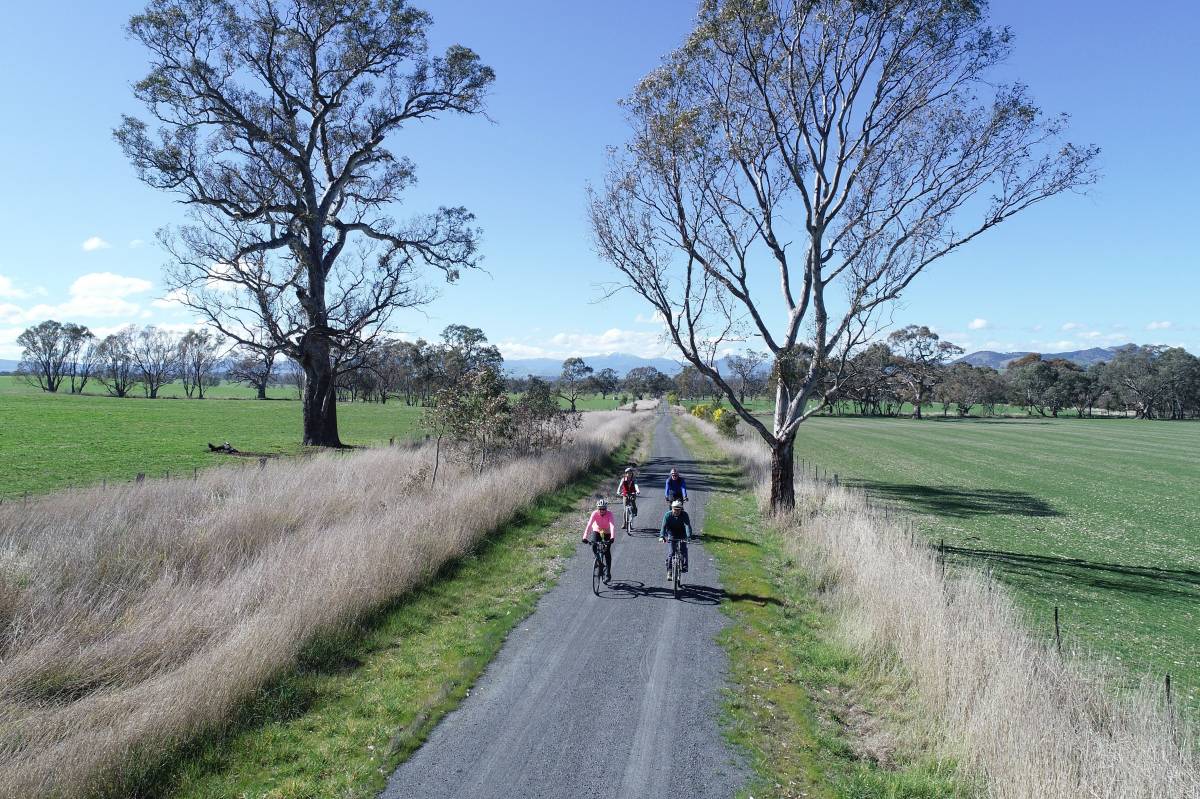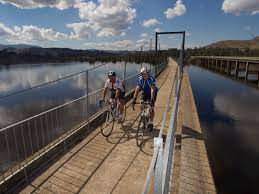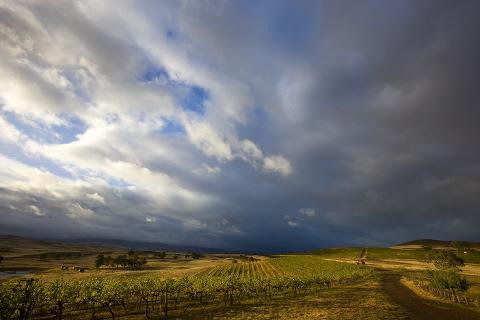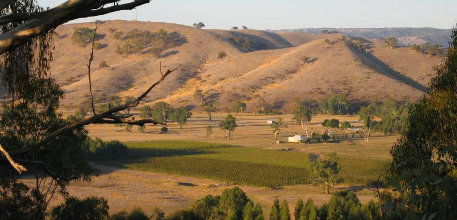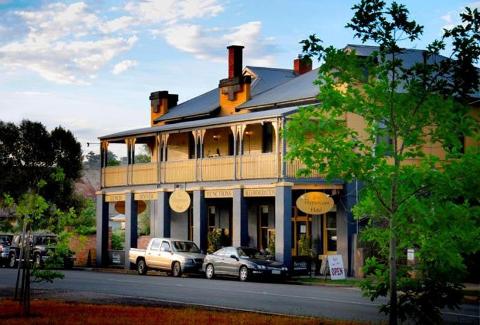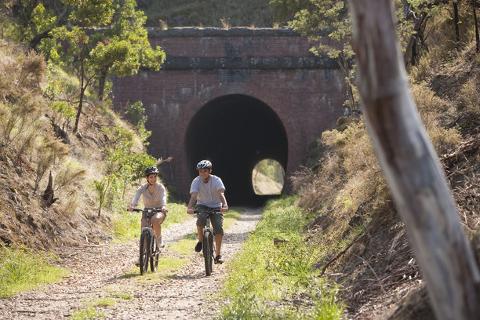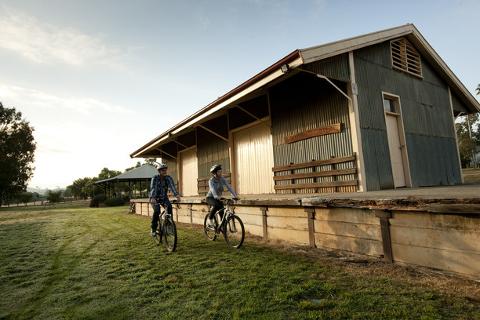 期間: 4 日 (約)
所在地: Mansfield, VIC
製品コード: PAERXX
Ride the iconic Great Victorian Rail Trail at your own pace whilst Tour de Vines looks after all the logistics for you. Take all the stress out of your bike holiday and ride in the comfort of knowing you are fully supported throughout your trip. Bikes, transfers, accommodation, luggage moves and on call support are all included. All you need to do is ride, admire the views and soak in the relaxed country ambience on this wonderful getaway.
This 3-night/4-day cycling package is self guided and fully supported. Ride at your own pace without a care and enjoy the wonderful Great Victorian Rail Trail from end to end.
Highlights
· Enjoy the independence of self‑guided cycling with all logistics taken care of for you
· Hassle‑free cycling on the dedicated cycle path on the Great Victorian Rail Trail
· Rolling views of mountains, lakes and rivers
· Sample the excellent local foods and wines of North East Victoria
· Visit historic towns and villages and enjoy the charm of Mansfield
· Cycle through Victoria's longest rail trail tunnel, the historic Cheviot Tunnel
What's Included?
3 nights accommodation
3 x breakfasts (with coffee/tea)
Lunch at the stunning Trawool Estate
Bike delivery and collection if required (for hire bikes including e-bikes)
Meet and greet on arrival
Daily luggage transfers and any purchases collected
On Call support throughout
Tour kit with maps, printed itinerary, luggage tags and regional booklet
Environmentally friendly cycling water bottle
Fair trade lightweight cycling t-shirt
Bikes available for hire: Trek FX 27 gears or Velectrix Urban E-bikes (step through and cross bar)
Day 1 – Arrival & ride to Bonnie Doon (21kms).
Make your own way to Mansfield*. Mansfield is nestled in the foothills of the Victorian Alps and surrounded by grazing land and mountain forests. The city has a number of interesting historical buildings dating back to its time as a stock route camp and gold mining town. Once in Mansfield you will meet with our concierge who will provide you with your bike and helmet (or BYO) and answer any questions you may still have. We will collect your luggage and transfer to the next hotel. Your journey starts with a nice easy ride to Bonnie Doon today. You will pass through the small town of Maindample where you may wish to stop at the Maindample Whistle Stop, a resting place in a local couple's garden that offers cold drinks and shelter out of the sun. Cycle across the impressive 385 metre bridge over Lake Eildon. Bonnie Doon was immortalised in the hilarious Australian classic movie "The Castle" and is a cute lakeside town.
Overnight in Bonnie Doon. *Book a pre-tour night in Mansfield and arrive the day before your trip starts.
Cycling distance: 21km, ascent: 105m, descent: 141m
Day 2 – Cycling to Alexandra (58kms)
Today you set off through farming country, cycling past rock outcrops, livestock and open farmlands. You will pass by the Merton service station, where you may wish to get a cold drink or ice-cream before the gentle ascent to Merton Gap. This is the highest point on the trail, and the spectacular views from the top are well worth the climb. From here it's a nice, long gentle descent all the way to Yarck, where you can stop for a lunch break. Continuing the ride there is one more gentle climb before you head into the scenic country town of Alexandra which recently celebrated its' 150 year anniversary.
Overnight at Corner Hotel in Alexandra.
Cycling distance: 58km, ascent: 348m, descent: 429m
Meals: Breakfast.
Day 3 - Cycling to Yea via Cheviote Tunnel (37kms)
Today you head to the historic and thriving town of Yea. This area is rich pastoral and dairying area with the Yea River flowing around the town. There are a couple of small climbs this morning out of Alexandra for which you are rewarded at Eglington Gap, which has outstanding views back over Alexandra and the hinterland. From here you have a nice long gentle descent to Molesworth. Further along you will come to the 201 metre long Cheviote Tunnel the longest trail tunnel in Victoria. It was made from 675,000 bricks, which were handcrafted on site with local clay in 1889. We stay at the quaint and beautiful Peppercorn Hotel in Yea. The town has many historical buildings from the 19th century in good condition and worth a visit. Dinner is recommended in the hotel (Wednesday-Sunday only). Overnight at Peppercorn Hotel in Yea.
Cycling distance: 37km, ascent: 279m, descent: 320m
Meals: Breakfast
Day 4 – Cycling to Tallarook (39kms)
Today's ride follows the Goulburn River to Tallarook. Fuel up at Marmalades Café, which serves great breakfasts and coffees. Today you will ride next to the heritage-classified Goulburn River, passing through the Trawool valley. This is a region that has been painted by many of the famous Australian painters in the late 19th and early 20th centuries, in particular Tom Roberts, Arthur Streeton and Frederick McCubbin. Towards the end of the route there are particularly fine views, and it is worthy of a stop to enjoy the beautiful Goulburn River. You will ride into the quiet town of Tallarook, nestled at the foot of the magnificent Tallarook Ranges. The trip ends on your arrival in Tallarook. A stop at the Tallarook Hotel is well worth it to celebrate your ride. Leave your bike for collection, pick up your luggage and catch the train back to Melbourne. Alternatively we can organise a return transfer to Mansfield (complimentary except when using own bike) Cycling distance: 39km, ascent: 285m, descent: 282m
Meals: Breakfast. Lunch at Trawool Estate.
Support
Your Great Victorian Rail Trail tour includes meet and greet, daily luggage transfers and on call support. If using our hire bikes this includes repair and/or replace service so that your ride isn't interrupted. Any purchases you make are also collected and included in your luggage transfers. Luggage tags are provided.